Gender inequality: Medtech is not the only male-dominated startup vertical
The Research
In June, a Harvard Business School team published a study on gender inequality in medical research. They found out that in 2010, only 16.2% of medical patents were invented by teams that were primarily or completely composed of women. This represents a major problem, as male-dominated teams are significantly more likely to focus on the medical needs of men. This gender inequality leads to an underrepresentation of women's health issues in medical research. 
Gender inequality in MedTech startups
To further explore how prevalent this male dominance is across the entire MedTech sector (not only when it comes to patent filings), we crunched a lot of data and calculated the share of female founders and CEOs in MedTech startups across the globe. 
The result: Only 15% of all startups working at the intersection of medicine and technology are led by women. 
This is a dramatic insight. We can assume that female medical needs are heavily underrepresented when it comes to the pain-points addressed by the MedTech startups that are driving forward innovation.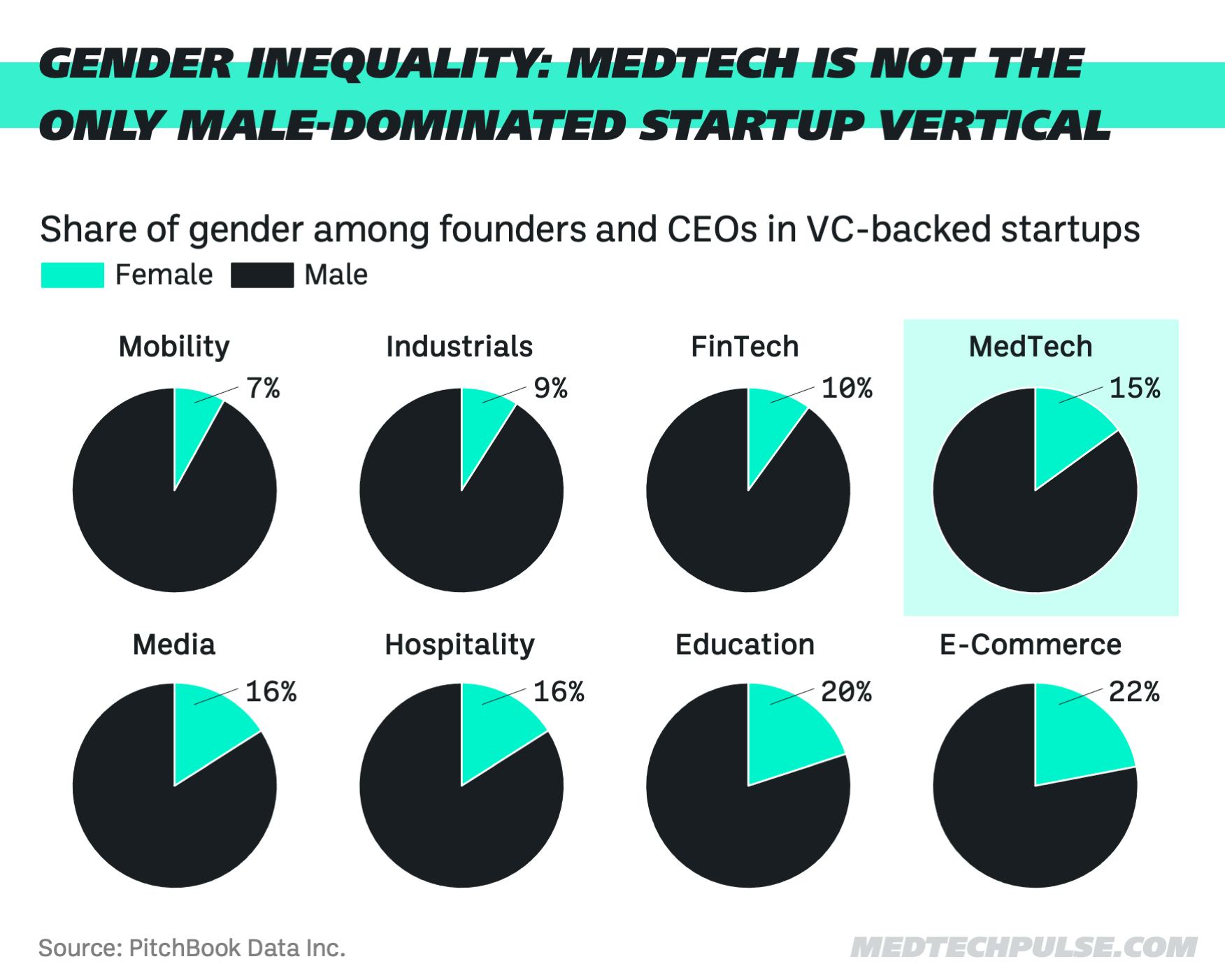 The bigger picture
Looking at the bigger picture, though, gender inequality is not a MedTech-specific challenge. Comparing the female ratio of CEOs and founders in other startup verticals, we found that MedTech's 15% is in line with most other major startup sectors. 
E-commerce is currently the most "female-friendly" category, with only about 22% of leadership roles filled by women.
Long story short, the MedTech sector has a way to go—similar to other categories in startup land. Startups like to portray themselves as movers and shakers (which is often the case), but it is high time to solve some apparent internal issues that far too often come about like some relict from the past.